Good Afternoon and Merry Christmas, everyone!
We are actually having a WHITE CHRISTMAS this year!!! It's been raining/sleeting/snowing on and off, which means we had many false starts, but the snow stayed, and I can't contain my joy. ( ᐢ˙꒳​˙ᐢ )
And, I can hardly believe it's Christmas, let alone the year 2021 is ending…Where did all the time go?? *incessant flipping of my journal*
But without further ado, let me present to you today's tea!
-December Afternoon Tea '21 Setting-
Location: living room with a roaring fireplace & twinkling Christmas tree
Tea: Elderflower blackberry, cream of earl grey, lavender-rose
Offered with: matcha snowball cookies, Japanese cheesecake, eggnog ice cream
This year, I read 157 books. Earlier in the year, I resolved to rethink my reading ethics. Last year (2020), I read a lot of books that didn't matter to me or were valuable to me despite reading a lot. I felt like I wasted my time and efforts and certainly didn't want the year 2021 to look like that.
So, I set up some values in reading books, created various reading schedules (Note: they have been updated three times from the month I wrote that blog post) and overall, am really happy with what I read this year. I think I could regain my focus and improve the quality of my reading life, so I hope to continue that next year. ୧꒰*´꒳`*꒱૭✧
>> See my Year in Books on Goodreads
More tea, anyone? I absolutely love the elderflower blend! But the cream of earl grey is also fantastic. Fun fact: Our family makes hundreds of snowball cookies each Christmas to give away to our friends, neighbours, and pastors. We haven't been able to continue the tradition in recent years, but this year we went back to it & I'm remembering how much fun this is!
Anyhow. Let's move on to one of the most fun discussions here.
Music
So for those of you who have noticed, I have officially been converted over to Spotify. I think I started using it earlier this year, became a regular listener until I was habitually complaining about the ads, and have finally upgraded to premium, which I love so much I wonder why I didn't subscribe earlier. Here's my Spotify wrapped:
(Although, tbh, it doesn't represent the classical music sector as well since I listen to them either as borrowed CD or on the radio…)
Practising: Mozart Sinfonia concertante K.364, playing from chord charts
Listening to: Brooklyn Tabernacle Christmas, Studio Ghibli soundtracks, various playlists & classical music (like Tchaikovsky's 5th & 6th)
Movie/TV shows
Another new thing that has popped up in my life since the pandemic was intense movie-watching! This year, we haven't been able to watch that many movies, but we did watch a lot of Japanese dramas and TV shows. Some of my favourites this season were:
Pierce the Blue Sky (a year-long drama/documentary about Eichi Shibusawa, who will become the new ¥1,0000 ($100) bill)
Come, Come, Everybody (a morning short drama about English conversations radio in Japan which is too heartbreaking and cute beyond words)
I Only Gave Consent to Marriage (another super cute fake-marriage rom-com!!)
Japan Sinking (a very realistic eco-sci-fi based on a book)
Manga/Anime
Would you like another slice of the cheesecake? Or another cup of ice cream? Or more tea??
If you hadn't heard my squeals and flailings earlier, now you hear it. *inserts extreme fangirl squeals, screams, and any other indescribable sounds you probably also make*
Well, for starters, I have acquired more wotaku goods than the previous years–I have an acrylic key charm display on my writing desk that I absolutely love. I have a Mob Psycho 100 calendar by the talented pea/helen beside the display that I absolutely love. I got a bunch of die-cut stickers for my computer (TPN, MP100, KNY, JK, Narnia, Wycliff, etc.) that I absolutely love.
You can probably already see what my problem is.
Some of the fandoms I'm so happy to have found this year are:
Kimetsu no Yaiba (actually cont. From last year, but who cares? It's KNY!!)
Attack on Titan (I can't believe I didn't know AoT before. Seriously.)
My Hero Academia (MHA has been the most surprising fandom out of all here. I was not expecting to love it as much as I do now)
Jujutsu Kaisen (I just read the manga up to vol. 9 and can't wait to read more!!)
Spy & Family (Okay, also technically not this year but when the serialisation started on Jump+ back in 2019 but who cares? It's getting an anime soon!!)
Okay, enough fangirling for now. I think I'll have the lavender-rose tea. I love lavender, and my sister loves rose. Nothing can ever go wrong with those two.
Writing.
*inserts crickets chirping*
| | | |
| --- | --- | --- |
| Date | Title of WIP | Wordcount |
| Jan, May, Sep, Nov | Osthauptstadt | 50.2 K |
| Feb, Nov | Elijacomb 17th | 27.4 K |
| March | Secret project no. 1 | 9.9 K |
| March-April, Nov | Woodstone | 30.2 K |
| May-June, Dec | Juliet (revision) | 20.6 K |
| June-Aug, Nov | Secret project no. 2 | 11.2 K |
| July, Oct | Secret project no. 3 | 4 K |
| Jan-Dec | Blog | 39 K |
| Jan-Dec | Brainstorming | 18.9 K |
| | | 154 K (in WIPs) 212 K (in total) of 200 K goal |
At first, I thought it was nothing to be fan-faring about, which explains the crickets. But after I went back to see how much I've written, I'm quite relieved. Although one can't deny there was a lot of project hopping done this year & a lack of focus in general, I'm surprised to find I've actually been writing consistently this year. Through reading various writing books this year, I've been struggling to find the writing life that works for me. (You can see the trend in my posts about writing.) A writer's life is one marked with struggles. It's daily, when you're trying to excavate writing time. It's monthly, when you realise you haven't written what you promised yourself you'd write that month. And it's yearly.
Yet, when you look back, you very often realise that you've done so much more than you believed to have done. And I'm going to leave it at that.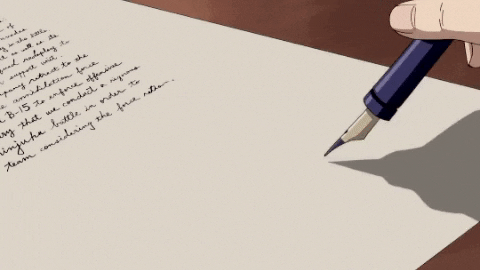 I'm so thirsty now I actually need to boil more water for tea… (Here, I am placing the kettle on the stove IRL.)
Anyhow. I don't think I need to mention academics, other than I've finally started university and am so happy for the Christmas break. There, done and taken care of. Plus, next year we're probably back to online classes. *sighs*
All in all, this year has been a busy one after the leisurely one of 2020. I can't explain all that's happened this year; what I can do is to tell you that yes, there were a lot of adjustments, struggles, fangirling, &c. But at the end of it all, what matters is the heart of what I do. And even though I made a lot of mistakes, I can say with confidence, that I could focus on the why and how, more than the what. 
So thank you, dear SJ readers. I couldn't have done it without you, and I'm looking forward to another year with you. ଘ(੭*ˊᵕˋ)੭* ੈ♡‧₊˚
Merry Christmas & a Happy New Year to you all!
Thank you for reading! How was your year 2021? What are some of your highlights? Have you discovered anything noteworthy this year? Or accomplishments? Let me know in the comments below; I'd love to chat with you!