Hullo, world!
I'm back from my short hit-outs. I survived camp and am fired up about the 2020 Tokyo Olympics! I was especially fired up about judo and karate and am so happy Japan got 12 medals (9 gold!!) in judo and 3 in karate. Also, the wrestling team got 7 medals in total (5 gold) which was awesome. Canada's women's soccer got gold, so I'm still happy even though Japan's women's soccer didn't do so well this year. 🙂 I also love Irie Sena-senshu of women's boxing. She's the same age as me and got a gold medal, but loves frogs, which is too adorable!!
Anyhow.
Today, I'll be talking a bit about the slow writing days. Recently, I haven't been able to write as much (or as fast) as I'd like to, even though I have a lot of great ideas. I would have a day when I would wake up, thinking, "I'm going to write today!" But the day wouldn't go as planned and I'd miss my writing slot.
And I'd think, This is bad. If I'm not writing, I can't call myself a writer.
Which, btw, is totally not true. Here's my take on this month's Author Health–It's Okay to Write Slow. 
A: Each WIP is different.
This is kind of common sense, but I'm still going to say it. Every WIP that you work on will take a different amount of time.
For me, draft 0.5-1.5 of Juliet took me a total of four years. I'm still not done with the rewrites–in fact, I'd just begun it. Woodstone is a faster paced project in terms of wordcount and the time it took to get that word count, but it's been a year already since I started. Osthauptstadt took six months to put together; I'm still uncertain about the ending although that's technically where I am. And that's not to mention Elektriem (or die electricae as I'm now calling it) and a bunch of other projects underway.
So, don't get discouraged even if one WIP takes you longer to start or finish. The amount of time it takes you is always going to be the right amount.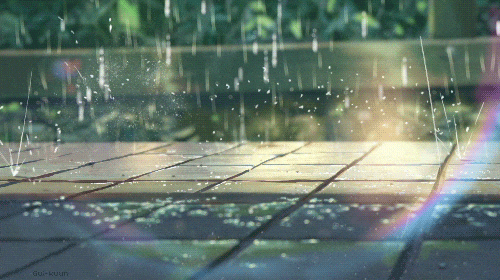 B: Slow doesn't equate to low quality.
This is also something that's super common sense, but the thing that tends to be forgotten. Just because a WIP takes time (like, years in the making) doesn't mean it's bad. In fact, it might be quite the contrary. I've found that the more time I take to get the words out on paper, the higher quality it tends to be.
The first book of Juliet took me around three years to write and it's probably one of the most solid drafts out of the three parts.
Osthauptstadt, the project that's been pulling my hair out, took less time to write, but still was a slower process than what I'm used to–I could write only a few hundred words at a time. Yet it's been a WIP that helped sharpen my prose and focus.
Woodstone, by far the longest WIP so far with 155.7K in the 65% mark, has taught me endurance.
Slowness isn't a measure of incompetence. It's the measure of one's diligence. 
C: What are you hurrying for?
And lastly, this is the thing that's been stuck on my mind the most–What are you hurrying for?
When I was writing in high school, I was writing like someone who was going to die any second. (Which, by the way, is absolutely true, but hear me out.) I thought I had to make it or break it by the time I graduated high school to have any hope of a second career as an author. I know, irrational and completely insane, but that was my belief.
I set crazy writing deadlines for myself. I told myself I had no other time in my life to write. I was constantly on the edge whenever someone else got acquitted or got published. I felt like my slowness was a failure.
Well, it's not.
I had a wake-up call where I realised this: I love writing. I'll probably be writing even when I'm a wrinkly old lady. Who cared if I got to the "publishing line" before I was twenty? Who cared if I took the longer route in traditional publishing? Why, Tolkien took over ten years! Even C. S. Lewis got rejected before he was recognised. J. K. Rowling got turned down by 12 publishing houses. None of them were in a hurry to get published. (Or maybe they were, IDK, but it's true they stuck out on their end and kept writing.)
So, I've decided not to hurry. Each person has their own writing journey walked at their own pace. I'll keep walking mine…and in the end, that's what counts.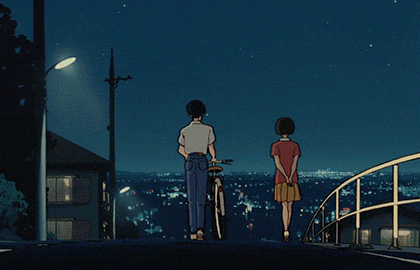 Friends, let us keep walking. 
Thank you for reading! What do you think? Do you have slow writing days? (Or slow writing months?) What are some things that helps you stay grounded when you feel the need to hurry? Let me know in the comments below; I'd love to chat with you!