Reading back from February a year ago, I can't believe how so many things changed. Also, I really want to go back in time and hug myself circa 2020. It's okay, me. You'll get through this. *ends self-care session*
Today, we'll go back to the cabin in the mountains, except it's howling outside. There's a warm fire crackling in the huge fireplace, there's plenty of blankets and pillows to go around, and from the sunroom in the back, we can see nothing but whiteness. There are little potted plants on the window sills with name tags that read: Oliver, Calder, Amity, and John 9th. We've got an assortment of fruit tea, macaroons, and yoghurt cakes with berries.
Are you ready?
Here we go…
Mini-February Update
I'm drinking berry tea with a side of boxed macaroons set. And if you're wondering why today it's a mini update, it's because I was tagged for the Liebster Award! So obviously, I've got to leave some room at the end.
Bibliotheca
This month was a really weird reading month. I read 13 books, which is significantly less than my reading goal, but February is short. I also have been ditching my Omnibus list and haven't finished them all…But, I did meet other great books, and Canterbury tales is seriously graphic like it should be labelled R18 so all's well that ends well. I'm currently juggling between Special Topics in Calamity Physics, The Travels of Marco Polo, and The Iliad.
Academics
I actually have zero memory of what happened academically…wait, now that I think about it, lots have happened.
First.
I applied to one of the universities under visual arts but had forgotten about it, and got a notice a week before the deadline to submit my portfolio. The only serious art I've done was back in 10th grade, and everything after that was lieu manga style which wasn't accepted, so I had to scramble and put together something that hopefully screamed MODERN ART!!!
Second.
I have a driver's test coming up at the beginning of March and have been practising for evah. I failed the last two tests, but BC is super strict because you should see us all driving yet I hope I'll make it this time around. Super stressed, but I think that's normal.
Writing
Because I was suddenly busy conjuring up art portfolios, mashing up artist statements, trying to ignore my less than perfect transcript, learning to drive like I have confidence &c., writing has been slow for the month. I wrote a grand total of 10K in Elijacomb, but it's a middle grade and why should I take it too seriously?
Yes, I landed there.
Sometimes, the best thing to do is to not take your writing seriously.
So I promptly hurled my WIP out the window and began a new and shiny idea ™. I know, sacrilegious, but we all must make ends meet.
Life
Life has been pretty normal. My mental health has improved greatly now that I take a lengthy time each morning for personal devotions. Oh, and I went skiing, which was fun! I was telling my mom and sister how bad I am skiing and on the day they were like: "You betrayed our trust!" Which was kind of funny. I did think I couldn't ski well.
---
With that being said, care to refill your cup? How about Mandarin orange and honey tea? Or raspberry green tea? Better yet, try this lavender macaroon. It's absolutely gorgeous.
Okay, now that we're settled, let's move on to the Liebster award segment!
The Rules:
Thank the blogger who nominated you. (Thanks, Ariella!)
Answer the eleven questions he/she asked.
Nominate eleven more bloggers for the award.
Make sure they know you nominated them.
And ask your eleven nominated bloggers eleven questions.
The Questions:
1. What is your current favourite book/series, and why?
I've got to say, A Series of Unfortunate Events and All the Wrong Questions. My obsession with Lemony Snicket started around October last year, and ever since I can't seem to stop advertising his books. I guess I'm into noir children's lit??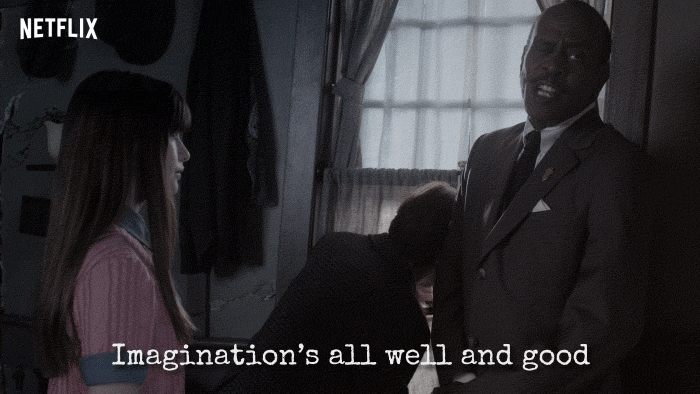 2. What are your favourite genres to read and write?
Are you telling me to cut off my limbs??
Jokes aside, I've been re-reading my WIPs as of late and have come to this startling discovery: All of my stories have some sort of conspiracy and academia vibes in them. Also, ever since I found out dark academia was a thing, I've been going down that road. Considering everything, I think I like literary fiction of any genres, and especially books with lots of conspiracy and dark organisations with classy vibes. Go figure.
3. What is your favourite fandom?
Narnia, for starters…And I've got to say, Marvel, even though I haven't watched all the movies yet and started the movies from Endgame (I know, that's not how you're supposed to do it).
Also, Anne with an E even though it has several problems with it. The casting was perfect, and I'm so sad they're not continuing with it. Like, how come they never, ever, make it to Anne of the Island??? That's the best part, y'all.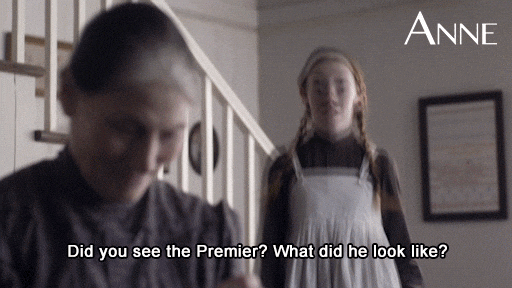 4. Would you rather bring one of your characters to this world for a day or visit your favourite book world for a day?
Visit my fav. book world in a heartbeat. Why should I miss an opportunity to get to Narnia?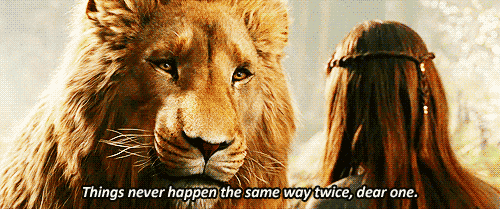 5. What is your favourite kind of character to write or read about?
I love reading/writing intelligent and bent characters. Or weird ones. (It tells you already what kind of person I really am.)
6. Do you prefer coffee or tea? (Or something else?)
Tea forever. There's a reason I host tea parties every month. 😉
7. Would you rather be really good at one specific talent or average at a wide variety of talents? Why?
I want to be really good at one specific talent, because that's what having a spike is about…(I legit cried about not having a strong spike when I was applying to university last year. It still kind of haunts me.) Plus, being a genius in one thing and terrible at other things makes for a great story. 🙂
8. What is your passion in life?
One, Jesus, two, the Bible, three, stories. Also homeschoolers. Recently I discovered I'm mental about promoting homeschooling and helping fellow homeschoolers out.
9. Do you have any "unusual" talents or hobbies?
Hmm…is it weird I self-host various campaigns starting with Eat Ramen Once a Week © and ending with Learn Alchemy and Canadian history? (War of 1812!!)
Or I guess being a violist is "unusual". Or fighting in karate tournaments? Or…
10. Would you rather live in a desert or a snowy region for the rest of your life?
Snowy region. And yes, I'm Canadian, you're welcome.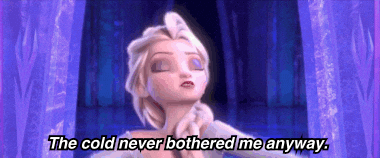 11. Can you think of a movie adaptation that is better than the book?
Oof, I don't know–why yes, I do know. Feel free to disagree with me all you want, but the Prince Caspian movie totally rocks. I mean, reference the BBC version and you'd know.
The Nominees:
My Questions:
Would you rather be smart or beautiful?
Are you a paper book reader, an e-book reader, or an audiobook reader?
Winter sports or summer sports?
If you could invite a book character for tea, who would you call on?
What's the weirdest thing you've done in your life?
Would you rather write an epic or a series of tanka?
If you were a book, what genre would you be?
Train or bus?
If you had to spend the rest of your life as a car, which car would you be?
Who is most likely to murder you in your sleep?
Which author would you write a love-letter to and why?
Wow, that was long! Thank you for reading thus far.
How was your February? What were some highlights of the month? A favourite read? Let me know in the comments below; I'd love to chat with you!