To those of you in America confused, Thanksgiving in Canada is a month early, since if we harvested crops in November, there'd be nothing left to harvest but snow and ice. Also, we eat chicken stuffed with rice, quinoa, and veggies. (That's just my family's thing. As we're Japanese, we're not really a fan of turkeys. Sorry.)
Today, I've come up with one of the most ingenious ideas of all time.
I will create…a Narnia Tag! *insert fanfare*
I know, super original, right? (By which I mean exactly the opposite.) I was actually meaning to do this in November, which is C. S. Lewis's birth month and also passing, but I realised November should be reserved for intense writing. Mainly that not-WriMo thing I'll be doing. (Yes, I've decided not to do NaNo on the NaNo website. More on that in November.) And what more better excuse to rant about Narnia?
So without further ado, here we go…
NOTE: Now that I think about it, this post would contain heavy spoilers and  inside jokes to the tenth power. I do apologise about that. 
The Rules:
1. Thank the person who nominated you (Thank you, my ingenious self!)
2. Describe the rate of your Narnia fanatic (Nostalgic, Serious, Maniacal)
3. Answer the questions below
4. Tag 5+ bloggers
5. Have fun!
Rate of Narnia Fanatics:
1. Nostalgic Fanatic—You read the book and/or watched the movies as a child and the word Narnia gives you a warm feeling
2. Serious Fanatic—You rediscovered the wonder of Narnia after you were older and have read the books and watched the movies
3. Maniacal Fanatic—You have lived Narnia from childhood, hid in closets on more accounts than is healthy, have read and watched all the movies including the BBC version
Obviously, I'm the Maniacal Fanatic. I had serious existential crisis when I turned seventeen, y'all. 

The Questions:
1. Who is your favourite Pevensie sibling?
Peter. Without a doubt. (I mean, I'm the eldest sibling. So I related to him the most when growing up.)
2. What is the most underrated book in Narnia?
Okay, this one is actually super hard. I want to say The Magician's Nephew, but I feel like it's not that underrated, so probably The Horse and His Boy. If you know anything about book Narnia, it's that the books that got turned into movies (esp. Prince Caspian) is pretty different from each other. That doesn't mean I don't like it. Quite the contrary, actually.
But anyhow, the thing is, The Horse and His Boy is actually one of the most fast-paced and adventurous Narnia books, and it's like it doesn't even exist. What is wrong with this world!?
3. Who is your favourite Narnian king?
Prince Rillian. I mean, he becomes King, but you know what I mean. 😉
Who wouldn't love a tortured hero who's been abducted and brainwashed into attacking his own country. 
4. Who is your favourite Narnian queen?
This is actually harder… I want to say it's Aravis, but she's a Queen of Archenland. I guess she technically counts, right?
5. Which non-human Narnian do you like best?
Gahh, this is conflicting! Everyone loves Mr Tumnus, and  I do, too, but  I must say I love Jewel and Puddleglum. And Bree. Wait, since I've mentioned Puddleglum, I can't go back and say he's not my favourite…Because Puddleglum is my favourite, obviously.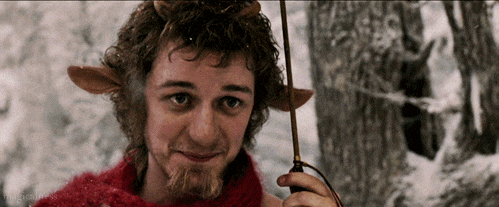 6. Which book deserves a movie?
The Silver Chair, obviously. (In case you can't tell, The Silver Chair is my favourite Narnia book.) I love the BBC version, too, and it's actually quite decent, but I would love to see what they can do with modern filming techniques. But thinking from the original casts' age, I think they should do The Last Battle…if they do anything anymore at all.
(And here Narnia fanatics all over the world begin crying. Why aren't there any more Narnia movies? Maybe I will become a millionaire and create the rest of the films…)
7. What is one thing you did as a Narnia fanatic you do not regret?
I started creating a timeline of Narnia and the modern world. Sadly, I didn't finish it, but it offered so much scope for the imagination and realism I would actually try to finish it after all these years. Plus, you get  to memorise all the names of the Kings and Queens of Narnia while you're at it. 😉
And I'm tagging:
Bella Putt (Thank you, btw, for nominating me  for other tags. I'll get around to it soon…)
And you who are interested!
What did you think? What kind of Narnia Fanatic are you? (Or any, at all?) Do you have a book series you're fanatical about? Let me know in the comments below; I'd  love to chat with you!