Hullo, world!
I must convey to you how happy I am to be writing this post. In the month I took a rest from blogging, I realised just how much I missed it. I've actually been blogging for almost five years counting my Japanese and science blogs, and blogging is one thing that sparks joy inside me. 
Anyhow.
Today, I'll be talking about the 5 Ways to Write (Without Actually Writing). I think a lot of times as writers, we're pressured to be constantly putting in that word count for your WIP. "Writers write", right?
Well, not entirely.
I mean, I've done my share of the "writers write" routine where I was writing every day, no matter what. But sometimes, you can't really "write". Maybe you've started a new WIP, and the ideas are all kind of floating in the air. Maybe you're suffering from a mild writer's block. Or a little stuck.
In these cases, there are 5 things you can do to "write"…without writing.
1: Outlining 
Yup, you heard that right. Regardless of whether you're a planner or pantser or plantser, you can always work on writing by outlining. Outlining is a great way to sort through the direction of your story. There are also many different ways you can outline, but I would specifically recommend looking at K. M. Weiland's various outlining methods. A detailed outline can help you work towards your "writing" phase when you are putting in your wordcounts, and also help you not to write incessantly. (Like I did for Woodstone…) It's like creating a map of words to help you "write" better.
2: Journalling 
Didn't see this one coming, did you? I started bujo-ing last May, and the habit has been creeping into other areas of my life. I resumed my diary, began a book review journal, and began journaling for my WIPs.
Yes, that's right. I journal for my WIP. There isn't a direct way I do it, but I usually start with leaving the first two pages for the table of contents, then letting my mind wander the pages and write down any inspirations that come to my mind. This has been a singularly useful way to sort my thoughts (and keep them), as well as figuring out characters and worldbuilding. Which happens to be the next thing on the list…
3: Worldbuilding 
When you are less inclined to write, the one fun thing you can do is to build the world. There are various ways you can go about this regardless of the genre. One thing I love to do is to create a Pinterest board. I like to look for "keyword" + "aesthetic" to get the feeling of the story. Establishing the mood and atmosphere of the story is vital. It's an important part of your author voice as well.
Then, I transfer the images to words. I create locations of importance with detailed descriptions. I shift through the "normal world" of the WIP–modern or old, with magic or not–and establish that "normal world" as a reality in that story.
Because the more real the story is, the easier it is to write about it.
I also create a detailed timeline of the story, whether the story spans a month or eighty years. By creating a solid world, you get a better sense of what the story is going to be about. Plus, you get to write while you do it.
4: Character Sketches
As I mention various parts of writing that do not include direct "writing", one of the most important things to do is Character Sketches. (And undoubtedly the most exciting thing to do other than actual "writing".)
You start with an empty head, a character, and a blank page. Then you write whatever comes to your head. This way, you get to rediscover the person you thought you knew. It works especially well with the antagonists of the story.
For Juliet, I wrote a short story from the main antagonist's pov. It helped me deepen his character and understand where he was coming from. It also solved a bunch of plot holes and blank spaces of worldbuilding.
5: Other WIPs
And lastly, let me just say this: When you can't "write" your current WIP, it's perfectly fine to switch to another WIP.
I was one of those people who resolutely refused to work on another WIP if I was not finished with at least the first draft.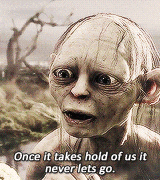 But sometimes, it doesn't work that way. And you actually need to switch to another story when the one in front of you isn't working. Maybe you need to go back to the plotting stage. Or perchance you're missing an important thematic truth. Whatever the problem may be, sometimes switching to a different genre, a different scene, simply something different, can change your perspective. Then, you can come back to your writing with a fresh eye, and "write". 
So that's my perspective on not writing (but kind of writing).
I hope you have a wonderful rest of your day! 
What do you think? Do you have periods of your writing life when you're writing (but actually not)? Or vice-versa? What are some other ways you keep writing when you're not working on you WIP? Let me know in the comments below; I'd love to chat with you!