Good afternoon!
I can scarcely believe that this time of the month had already rolled around: It's afternoon tea with SJ!
For today, we will be situated in a sun-bathed attic. Everything is constructed of wood, and it's the kind of warm wood that has patterns in them which resembles a Victorian storybook illustration. There is a low bookshelf that runs all along with the slanted walls, and there is a round window that overlooks a garden.
See it yet?
And for today's tea, I've selected a very traditional green tea assortment starting from Uji-matcha to clear, vibrant Sayama-cha. (Some of you will remember my love for them.) On the side are special wagashi assortment that looks too cute to eat.
Ready?
Here we go…
Bibliotheca
I read one book every day until the fifteenth of this month, by then I was kind of tired of the intense reading schedule. So I did manage to read one more book than last month, except I feel less accomplished since I shirked reading the academic books I was going to. I swear, one of these days I will finish Mein Kampf…
June Books:
Read
Caraval by Stephanie Garber
Will Grayson, Will Grayson by John Green/David Levithan/MacLeod Andrews
13 Reasons Why by Jay Asher
Obsidio by Amie Kaufman/Jay Kristoff
Me and Earl and the Dying Girl by Jesse Andrews
Dorothy Must Die by Danielle Paige
I Love You So Mochi by Sarah Kuhn
Gone Girl by Gillian Flynn
An Enchantment of Ravens by Margaret Rogerson
Tyler Johnson Was Here by Jay Coles
Artemis Fowl by Eoin Colfer
The Kingdom of Back by Marie Lu
The Lost & Found by Katrina Leno
いちご同盟/Strawberry Alliance by Masahiro Mita (三田誠広)
You Say It First by Katie Cotugno
Am Reading
The Department of Sensitive Crimes by Alexander McCall Smith
A Gentleman in Moscow by Amor Towles
The Missing of Clairedelune by Christelle Dabos/Hildegarde Serle
I think what taught me in this month's reading is that it's never the number of books you read. It's the quality. I feel like for every excellent book I've read, I had to read two or three "bearable" books. I also didn't like the language use of a lot of these books. I never realised YA books contained a lot of swearing. Because of this, where some books outshined that language and content use, some books got lagged down because of it and I didn't enjoy them as much as I would have without the language.
June Top Picks:
Obsidio
Me and Earl and the Dying Girl
The Kingdom of Back
Academics
Are you well supplied with tea? Oh, I don't have any more sweets…you're supposed to cut them into tiny pieces and eat them slowly. I know, the polite Japanese customs. Perchance I will see if there are any mochi ice creams in the freezer…
I AM FINALLY GRADUATED FROM HIGH SCHOOL!
(I know, sorry I had to throw the all-caps bolded on you. It does convey strength of emotion, does it not?)
After that initial surprise at being "done", not much has changed since I was homeschooled and this is 2020. Not many grad events are on.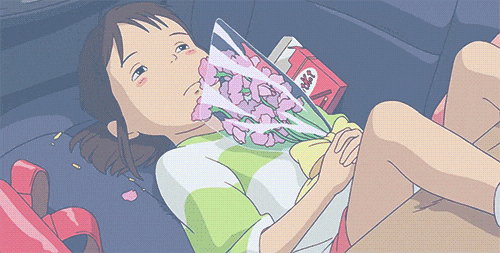 I started reviewing some trig and other mathematical concepts I wanted to learn, as well as dip my toes into learning Latin. (If you know anything about a certain book called Henle, it is almost exclusively Maria et Filius Dei et Christianus et Gallia et Romanus for the first few sections.)
But like the thing with books, I realised halfway into the month that I desperately needed a break.
The thing was this: I was the kind of homeschooler who wore school uniforms to the morning assembly in elementary, woke up at five am each morning in middle school to study, brought homework to church (because we could), and kept track of the hours I studied each week (50 to 60 hours).
Really. You have to imagine the Asian parent thing (and I lived in Japan for most of my life) plus the Christian homeschool kid who memorises the periodic table for fun plus the student vying for a perfect ACT score. (Plus realising a beat too late the said person was more a linguistic person than hard girls in STEM trope.)
So.
I need a break.
Don't get me wrong, I love studying. Studying and books and ramen basically makes up half of my life. But sometimes, I need to rest my mind.
For July, I will try my best not to hyperventilate if I'm not up at five studying. We even have a fun camping trip planned! So we'll try to take things at a more leisurely pace…
Writing
This month I mostly spent writing what I could of SE–part 3 of Juliet the 1100th–and editing. I re-read Woodstone Abbey in one sitting (which was super long for only being an introductory section). I also tried to re-read Juliet the 1100th from part 1 to part 3 but gave up. I mean, reading some 160K novel with intense themes in one sitting is kind of hard?
So in a way, I did make some progress and at the same time, I took this period to re-outline my WIPs (Elektriem, Elijacomb, Woodstone) and try to figure out what belonged in the story and what didn't. I'm not a fan of working on multiple WIPs at one time, so I also created a tentative schedule for WIP writing. Next month, I'll be writing draft 1.0 of Woodstone. That should be fun since I'll be switching to handwriting!
Life
And at last, we come to life in general.
I know that for many people, life took a drastic turn due to COVID 19. Initially, I was one of those people who thought, "Oh, this is just a season of life. It will pass." Yes, this is a season of life. But my life also changed drastically AC (after COVID).
Due to unforeseeable circumstances, my college life, family life, and church life had changed. I am in a place where I didn't expect to be in. And frankly, I've spent a lot of time lamenting over the things that changed, trying to change the things that cannot be changed. Instead of relying on God, I've spent the time worrying about tomorrow.
In many ways, it had been a month of God testing my faith, to see where I truly belonged, and what I truly believed.
It's not fun. But I needed it.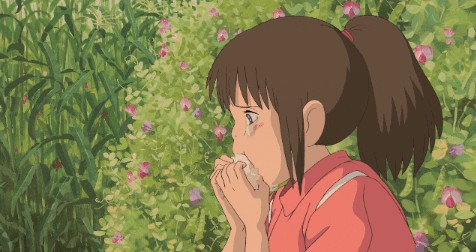 So as we conclude this time, I just want to take a moment and reflect on life. How's your life? What are some things that changed so irrevocably for you? Are there things you wish would change?
All through this, remember:
Have a blessed rest of the day!
How was your June? Did you have any notable life-contemplating moments? What are some books you've read this month? I would love to chat with you!