May has arrived!
It's always exciting to go into a new month, but I especially adore May. (Except, it's raining today, so it's not all sunshine…typical of where I live!) The cherry blossom trees are snowing off their flowers, which looks gorgeous.
A few things to announce before we start today's topic:
Ash Ronnel at Starlight Strands (@starlightstrands) has moved to a new WordPress site! Be sure to check out her amazing blog. She's an inspiring fun person.
Also, Charis Rae (@ charisrae.com) is co-hosting a writing contest! She blogs about books and writing. I know she's been assessing what kind of blog would serve people better (she's already a wonderful blogger), so be sure to check out her blog. Plus, Hope In Disaster Writing Contest is a super cool and fun occasion to flex your writing muscles!
Okay, so today we're talking about 4 Stages of My Writing Life (and What that Means for You). This is a blog post I was thinking of doing for the longest time and didn't until now. It's basically a sort of origin story for me as a writer (into author).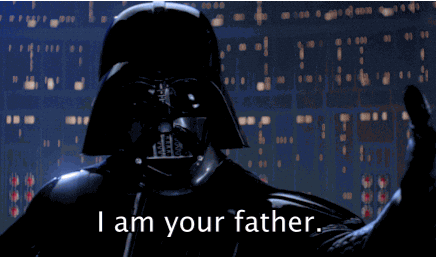 Ready? Here we go…
1: Adolescence (6-12 yrs old)
I started writing before I knew how to write, which is like every writer's story. Unlike others, however, I didn't know I wanted to become a published author. I was more into drawing, so I wrote and illustrated my stories. The earliest completed work is called "The Apple Tree", which sounds like a nice picture book you read to toddlers, but actually is about an earthquake and how it decimates the life of two sisters. (Thinking about it, it's quite concerning since I was maybe six when I wrote it, and the parents die from the earthquake, orphaning the sisters.)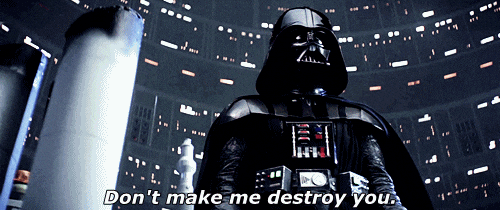 At this stage, I was in a Japanese English program where I got to write two original stories and have them edited. The winning story was published in the program's periodical.
Also, I tried my hand at a contest called Twelve-Year-Olds Literature. Hosted by a famous publisher, this contest published a book out of the winning stories. The level of writing is actually quite shocking, even re-reading them now. Sadly, it closed after the 12th year (being a contest about 12), but the books can still be purchased. I didn't come close to being in it, but the writing experience was one of the best.
2: Early Teenagehood (12-14 yrs old)
This was where I started writing down the stories I told my siblings at night when they missed my parents. I'd started the infamous program known to homeschoolers, the Institute for Excellence in Writing (IEW). I loved writing but wasn't really good at writing in English, and this program helped me cover that gap and build a basic. Their Fix It! Grammar, without a doubt, was what got me a perfect score on the ACT's English section. (Really, I'm not trying to brag or anything, but it was that foundational to my grammar.)
I started writing in notebooks (some of which still survived) and also started a story club with my friend. It worked okay when she was in Japan, but then she moved, so we mailed each other bundles of paper. And no, the internet didn't exist for me back then, so every communication was done via letters.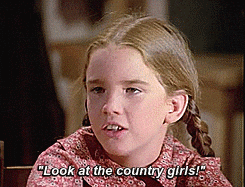 My siblings were my sole editors, and although I liked writing, wasn't really sure where that would take me.
3: Mid Teen (14-16 yrs old)
This was where I started realising I wanted to write more "professionally". I started a blog in Japanese to keep up the language after I moved to Canada. I wrote a lot of short stories during this time, which incidentally helped me learn story structure and themes. I kept submitting my short stories to writing contests without seeing much results since I hardly edited anything I wrote, and my writing level was not there. But I think it helped me stomach rejections which many authors are prone to face. I knew I wanted to be a published author, but with the limited resources I had, I wasn't sure how to pursue it.
This was when I met Story Embers and the Young Writer's Workshop.
4: Now (16-18 yrs old)
Joining SE and the YWW was the best decision I've ever made in my writing career. The earlier SE had guilds where we could hone our writing skills in a small online community forum and also forge bonds between other writers. (Like Jane Maree, who will forever be my first shishou–mentor–in writing.) It was the fine-tuner for my writing skills so that I could edit my own work, find ways to ask others to just look at my work, and find all the tools necessary to write. I also did my first NaNo shortly after I joined.
The YWW helped me with the business side of writing that I never knew about, such as blogging as a means of a plat form. As someone who lived in Tokyo but lived pretty much like an Amish person, it took me the longest time to figure out how to harness modern technology. Through the YWW, I could fast-forward my knowledge about the publishing industry, what stage I was at, and what I should focus on.
Now, I'm not so active on either place (I had to quit the YWW due to financial difficulties), yet I have a clearer goal of where I want to be, and what it takes to get there.
I finally got my work published in a library literary magazine, which began two years ago. I hope to be featured in this volume as well.
Through this blog I started last year, I could connect with other wonderful young writers out there. In the beginning, I was just a starry-eyed girl dreaming about books. (Books for breakfast, book for second breakfast, book for elevenses, book for luncheon, book for afternoon tea, book for dinner, book for supper.)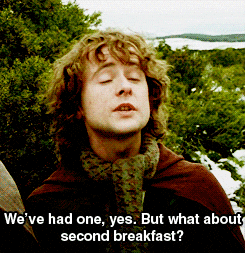 Throughout the course of twelve years, I floundered, got rejected, and discovered people who were just like me.
What I really mean to tell you is this: All writing journeys are different. Mine happened to take this specific course until I got down the bare basics down. Yours will be different.
But as long as you keep writing, those words will pile up. You stand on those words. From there, the view will be something you've never imagined.
And that's what counts.
What's your writing journey been like? How did you come to where you are right now? What helped you with your writing? Let me know in the comments below!