Hullo, world!
It's another bright spring day, and I have found just the thing for you people shut up inside the house.
Announcing: The Quarantined Characters Tag!
This tag was first developed by Kelly, and I found the tag via Merie Shen's blog. A big shoutout to the two of them!
Basically, in this tag, characters from my WIP are all encased in ONE QUARANTINED HOUSE! Doesn't that sound like the safest idea ever?
So here goes…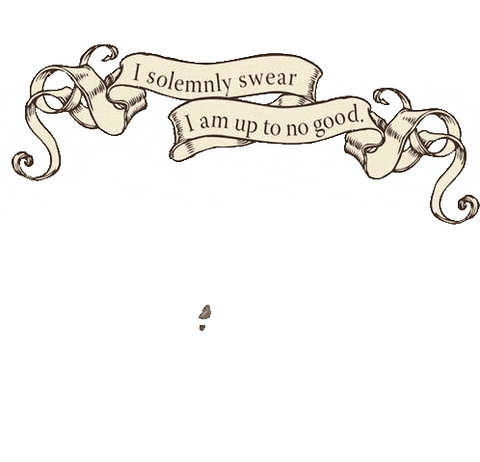 𝄆𝄃
Here is the assortment of characters from my WIPs: Juliet the 1100th, Elektriem, The United Kingdom of SAZ, and Woodstone Abbey. For the sake of simplicity, I did not include villains/antagonists. That would be too overboard, yes?
LISA is mildly annoyed since she can't go to the dojo to train, but she is not inconvenienced otherwise. She spends her time banging up codes no one can read but her and the computer and completely enjoying the social distancing–she now has a completely legitimate excuse to self-isolate.
KARL is devastated since he can't go near Lisa at all (not that he could go within two metres of her to begin with) and spends his time moping outside Lisa's room. He tries to entice Lisa with hackathons he created, but Lisa finishes all the challenge in five minutes without his help. He's trying, though!
ANNE is stressed since she has to make sure no one leaves the house without official documentation brought to her and timestamps everyone leaving/entering. She also thinks she might go crazy if Moses doesn't behave himself and ceases all attempts to escape the house. She's gained two kgs from drinking hot chocolate all day and reading to alleviate the stress.
MOSES, the person held responsible for Anne's health, is actually dealing with the current situation much better than people think. After all, he's spent six months in a safe room by himself. He has no problems trying to wreck the hackathons Karl is hosting and also hosts his own LEGO master builder classes. He daily performs grand escapades just to annoy Anne.
B. STANFORD is trying his hardest to support Anne anyway he can, like trying to sabotage Moses's escape attempts. He does all the groceries since he's the only one with a legal driving license and also helps with the mandated cleaning protocols. To be honest, he never gets sick, so this situation is a little creepy for him.
HARLOCK spends most of his time trying to be useful and enforcing the crazy list of protocols Anne has created. Although he doesn't admit it, he is terrified of this situation, and would rather not go outside, but still helps with the groceries. When he is alone, he spends his time scrolling through social media hunting uplifting quotes to print out and stick on the walls of the house.
HANS sees through Harlock's braveries and wonders why Harlock tries to distance himself from his best friend. He is the culprit behind posting all the quotes on Instagram and Twitter–creating multiple accounts–and providing the hot chocolate and books Anne desperately needs.
AARON is invisible most of the time, but whenever his brother, Moses, is getting out of hand, drags him away to lock him up. (He won't say where, but everyone appreciates the peace.) Other times, he is secretly participating in the hackathons under a secret holder name, and setting Lisa on the edges from his skillz and quietly enjoys the identity.
MACKENZIE has claimed the basement storage for his club house and is holed up with the rest of his friends (El, Lysander, and Will). He spends most of the time trying to achieve the madness of Camp NaNoWriMo goal of 150K in a month (5K per day). When he's dragged out of his hiding place, he readily helps cooking for everyone and makes sure each meal has the highest nutritional balance.
ELVENCETT has claimed the attic to paint. He wants to work on his oil, but Anne has strictly forbidden him (windows are to be opened from 1500hours to 1700hours only), so he tries to work around it. When not drawing, he spends his time exasperating Lysander and cheering Mackenzie on. He also created a book club that meets every day around tea time, earning back Anne's goodwill.
LYSANDER is not bearing the situation well since he can't go anywhere near his beloved ship (I mean, his fiancée), Lucille Rosseau the Third. He spends most of his time brooding and spreading gloomy air in the basement clubhouse mapping out imaginary travel routes. Ever since Shannel has discovered he is fluent in French, he is being coerced into teaching her.
WILL spends his time in the clubhouse as well, participating in the hackathon with his lightning-fast gaming computer. He occasionally destroys B. Stanford and Moses playing violent RPG. He is probably the most affected in this crisis, since all of his family is still in mainland China, and the discrepancies between the number of bones and the number claimed dead is making him uneasy. He's written letters but realised all the post offices are closed.
UNCLE MEZZO does nothing but provides background music on the piano in the foyer all day. Sometimes he plays classics, sometimes he plays jazz, and other times takes request (mainly by Moses asking for Everything is Awesome). He stumbles around the house like a sleepwalker, but the presence of one adult in a house occupied mainly by teenagers is actually reassuring, and Anne relies on his presence heavily.
SHANNEL has declared the shutdown of her micronation country, The Great Kingdom of Shannelundia (GKS). With her fellow rulers (Zane and Jonas), she meets every day to deal with issues the United Kingdom of SAZ might face, as well as law-breakers in the mansion (mainly Moses, again). She haunts Lysander to teach her French and imagines they are good friends.
ZANE is a little worried about his country, The Intrepid Principality of Zanistan (IPZ) and its citizens. He attends the nation meeting obediently (going against his sister is never a good idea), but spends most of his time in the LEGO room with Nosh, attending the master builder classes. They began the project of building major towers, and have already finished building Tokyo Tower, CN Tower, and the Empire State building.
JONAS is handling the situation well enough if that implies calling his friends and relatives every single day. Other than attending to The Invincible Empire of Agnosteilo (IEA) and the SAZ meetings, he tries to find out just who Hans is. Except, Hans is definitely avoiding him, and Harlock is absolutely taken with the idea of a micronation and wants to join the IEA.
ASHLEY is Shannel's right-hand person and supports her friend the best she can. She is actually quite silent when she wants to, creeping up on people like Lysander (to inform Shannel where he is), and Aaron, who no one can find but her. She likes sitting up in the attic observing Elvencett painting. She's also in the book club offered at the three-storey library.
NOSH is Zane's right-hand man and spends most of the time in the LEGO room. He also runs little errands for Anne, who he has developed a secret crush on. He accidentally met Lisa, who found out about his crush, and now he reveres Lisa as his mentor. (Of course, Lisa finds this amusing, since Anne is five years older than him. But still.)
So that's all for now. Of course, many more things are happening, but then I can probably pen another novel based on this. (Maybe I should!) In reality, the characters do not meet, but they are definitely in the same world.
I hope you liked this! Tell me about your characters. What would they be doing during a quarantine? Or better yet, would you consider doing the Quarantined Characters tag? Let me know in the comments below!