Happy New Year!
At the start of a new year, I'm always reminded of how blessed I am. As I am Japanese, we have a tradition of celebratinig New Year's by sending nengajou–greeting cards–and going over to our grandparents and relatives to show our appreciation and respect to them.
Of course, since I'm no longer close enough to our grandparent's place in Japan, we couldn't really "go over" to their place, but we had a video-chat. Which, as most "modern" people know, also works splendidly. And now that I finally got most of my college application out of the way, I could finally relax a little. Plus, I pulled an all-nighter on the New Year's Eve and got to see the sunrise with The Secret History in my hand. Things couldn't have started out better.
But the reason I'm writing today is to share with you my visions and resolutions for the year 2020. I do this every year for three areas of my life: Faith, Academics, and Passion. Today I'll share with you my Passions portion, focusing on the writing goals.
1: Read and Write Like a Professional
This means that from 2020, I will think of my writing and reading no longer as my personal hobby, but more like a profession. Of course, I still love it like my hobby, but I want to think like I'm an author, not a writer. The three steps for me to do this is:
Get 100 subscribers on my Writing Blog
Write 3 novels lengthed 100K+
Finish the 2020 Reading Challenge
For 1, I need to think of a strategy like a mailing list, which I want to work out by June-ish. So hopefully, you'll start finding me hounding your inboxes by then.
Resolution 2 is straightforward. I don't know if you've heard about the 1,000,000 words rule, but I started tallying up my wordcount. Currently I fall somewhere around 200K in my fictional writings. So by the end of this year, I'm hoping to have 500K.
The last one entails a crazy list of 120 dense books from a program known to homeschoolers as Omnibus. I have a death wish to finish all of them before I go off to college, which gives me roughly six months to finish readinig them.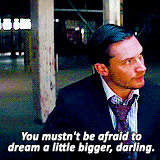 2: Submit to Major Writing Cooperations
Research cooperations
Submit pieces
For 1, I'm creating a list of places I can submit my writing. Last year, I finally saw publication for some of my short stories in a local library magazine, Ink. We had launch parties and such, and I'm on the editing team, which is super cool.
But this year, I want to try submitting to bigger places. So after I have a good list of them, I'm going for it. My brother will pick up my remains for me.
So these are my main writing goals for this year. Do you have writing goals? If so, what are some of them?