Christmas is over, but the year isn't!
This will be the last installation of the Brainstorming 101, my first ever blog series. I'm going to miss it, but I already have a brand new blog series coming up for the year 2020. I'm super excited for it, and I hope you'll like it!
Before I dive into the Planner, Pantser, and Plantser topic, I just have to share my Christmas with you. Christmas for me has always been a busy season. Since we started going to church, my parents joined the choir and sang in every single Christmas concert (a total of six in a span of two days!) and me and my siblings were also a part of that production. It was the biggest evangelising opportunity we'd get in Japan, so we were scrambling to invite everyone we knew. We also did street evangelising work. In short, we strove to get Christmas to everyone, but didn't really have much chance at the "Christmas experience" other people knew.
But this year, we had our first ever Christmas tree and presents (which caused my bankruptcy, but it was worth it so who cares)! We had a slow pace evening with more food than we could eat, and we watched It's a Wonderful Life! I cried oceans.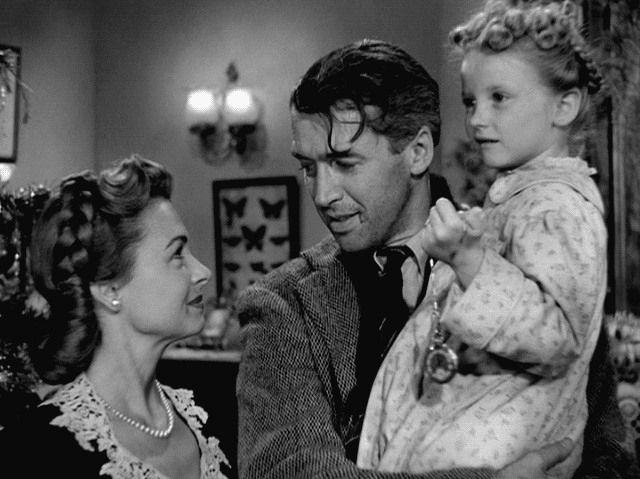 I hope you all had a wonderful Christmas, too!
Okay, now get back into today's agenda.
I'm sure that you've all heard at some point in your writing life the terms "Planners and Pantsers". Some of you might even know the renegade term "Plantser". Well, it's all fine and dandy that we have these names for specific writers, but what does it mean for us? Does it affect our brainstorming style?
And the short answer is, not really. It depends on what style you choose to take. So let's look into these three styles.
Planner
Planners are known for…well, planning their works in progress. This is without a doubt my main style of writing. I plan everything I can before and throughout and after writing. An exceedingly useful resource for us planners that I love is K. M. Weiland's How to Outline Your Novel series. Even if you aren't a planner, I recommend you check this out. It will change your writing life. (In fact, if you're serious about your writing in any fashion, I exhort you to spend at least once a week on her website, Helping Writers Become Authors.)
Planning ahead of time is quite helpful since a lot of times it's saved me from not giving up. Since I already know what I'm going to write about, even if I've fallen into a rut, I have a better chance of being able to work back the problems I may be having.
Some things planners should watch out, however, is the thing called over-planning. I've made this mistake a few times before, where I have all the themes, thematic questions, characters driven by the theme, multi-layered plot planned out. But because I planned too much into it, I restricted myself from being creative and found out it didn't work out. So, a healthy amount of planning and not planning is required, even if you're a type-A planner.
Pantser
Pantsers are known for not planning ahead. (Sorry, that came out wrong.) What I mean to say is, everyone who writes plans at a certain point of time. But for pantsers, today is not the day.
They would rather charge into the unknown of their stories and work it forward along with their characters. Although I'm a self-avowed planner, I do sometimes pants. I do this often for my short stories so that I can let out my creative side and test my instant-plotting skills. (Another side advice. Writing at least two short stories per month–or each week if possible–is good for you. Your writing skill improves greatly. I might talk more on this later.)
In short, I believe pantsers are really people who either subconsciously or consciously plan in their heads, then lets their pen do the work. It's quite fun, actually.
Some things pantsers should watch out for is not planning at all. *Gasps! Shudders!* (I sure won't be able to stand it.) I know a few pantsers who start out with great enthusiasm and inspiration for their work, dive write into it, then slowly fizzle out. No matter what work you've started, you almost always want to finish it. Otherwise, you'll end up starting but never finishing a major work.
Plantser
Plantsers plan and pants. I know, it's quite obvious. I just had to say that.
Now, enough with silliness, and the detailed description of a plantser: Basically, plantsers combine the best of the two aforementioned styles. They plan enough to get a good start and feel of their WIP, but pants enough not to qualify as a planner. It's this balance between choosing when to plan and when to just wing it. In my mind, this is one of the best styles of writing.
Now, a few words of caution for Plantsers: Don't think too consciously on whether to plan or pants. As plantsers, you have to deal with choosing one or combining different aspects of writing, which might be a little confusing and stressful. The important thing in any of these styles I've mentioned is not to think too much about it. After writing for some time, you'll start finding certain styles that resonate with you more.

And this concludes our Brainstorming 101 series. If you've missed a few of them here is the link to the complete set:
I hope you all have a wonderful new year, dear comrades!