I am back with my Brainstorming 101 series once again! (Note: Please ignore my screaming as I face exactly a week from my ACT. It's normal.) Today, I'd like to rant talk about one of my favourite subjects in writing: Genres.
Now, when it comes to genres, there are three things you should keep in mind. One, there's nonfiction and fiction. Two, there are subdivisions in each. Three, some people only choose to write in one genre, while others choose to write in multiple genres. It all depends on you.
But what I really want to stress before going into genres is that it's vital you know the genre you're writing, no matter what it is. I write a myriad of things from nonfiction research papers to soft sci-fi (my favourite genre!) Researching genre tropes, finding cliché list in that genre, and crafting my story with that loosely in mind has been really helpful for me. Unless you know the basic rules, you're going to have a hard time understanding how to play your story. Also, you may label it as one genre, and find incensed readers coming at you screaming with sledgehammers, which no author would like to go through.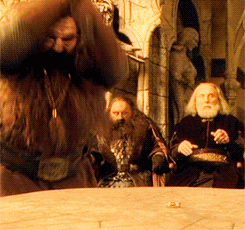 Now that we know the vitality of understanding your genre, let's dive into the main ones! (A few things to note: I won't be discussing the nonfiction and literary genres since I don't write as often in those styles. For more information on these genres, check the list and explanation on Wikipedia.)
1.Mystery
Notable Books in this genre: Sherlock Holmes, And Then There Were None, The Strange Case of Dr. Jekyll and Mr. Hyde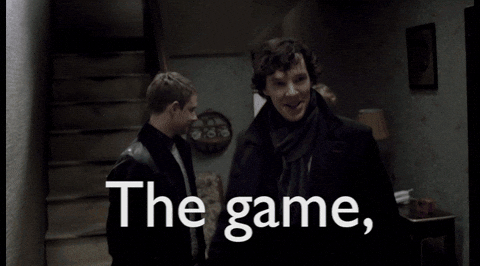 This genre is mainly about crimes or mysterious deaths/circumstances that would be solved. To be an adequate mystery writer, you have to anticipate your reader's reactions more than in other genres and go above what's expected to create staggering twists. Also, this genre requires a lot of outlining and planning ahead of time to know which details to include and which ones to omit. You want to have a delicate balance between the two so that you don't cheat the reader, but at the same time, not revealing too much.
Subgenres: Crime Fiction, Cozy/Traditional/Malice Domestic, etc.
2.Thriller
Notable Books in this genre: American Psycho, One Flew Over the Cuckoo's Nest, The Silence of the Lambs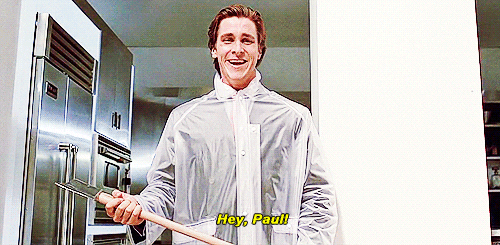 This genre can appear as sub-genres, but the main thing is the edge-of-the-seat feeling you get when reading this. It can also be classified as horror, but I myself personally find that it's a little different from that. You also need adequate skill in planning twist, but the main thing is to convey that chilled atmosphere typical of a thriller. The climax means greatly in this genre, as everything builds up to that moment when your reader is truly gripping the armrest so hard that there are nail marks in them.
Subgenres: Suspense, Crime, Espionage, etc.
3.Science Fiction
Notable Books in this genre: Do Androids Dream of Electric Sheep?, 1984, Brave New World

This genre deals with futuristic scientific concepts with bases in fantastic ideas and innovations. It has countless subgenres and also a long history. This one is a little like the fantasy genre in the sense you can let your imagination wild and carry you away with it, but different because you have to base it off something scientific. You also should decide whether you want to go with hard sci-fi or soft sci-fi. Hard sci-fi has a more solid scientific backing, so you really need to research and know your stuff. Soft sci-fi allows more room for imagination to run and carry you away with, like a lot of the Marvel franchise. Or, it could also point to subjects like sociology or psychology (which is the reason I love soft sci-fi).
Subgenres: Hard/Soft, Space Opera, Steampunk, Cyberpunk, etc.
4.Fantasy
Notable Books in this genre: Lord of the Rings, The Chronicles of Narnia, Harry Potter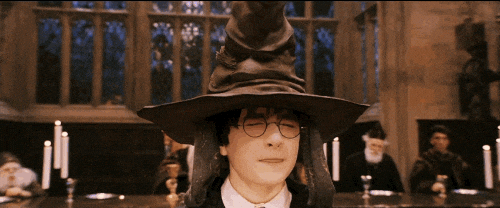 This genre is usually set in a fictional universe often inspired by myths and legends. This one also has a wide variety of subgenres. Unlike science fiction, fantasy usually lets you get away with almost anything, as long as you have a solid world and characters that live that world. Fantasy readers also love volumes that look like dictionaries, so word count won't be a big problem here. Anyone considering this genre must build a solid world, foreshadow like Rowlings, and learn to handle third person omniscient or various points of view without getting yourself confused.
Subgenres: High/Epic, Urban fantasy, Fairytale retelling, etc.
5.Romance
Notable Books in this genre: Pride and Prejudice, Jane Eyre, Romeo and Juliet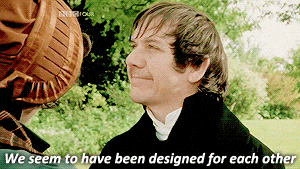 This genre focuses on a romantic relationship between people and tends to veer heavily into emotions. Romance can be present in any type of genre, so this can be a cross-genre thing. But if the romance is main, you have to craft characters that connect strongly with your readers and resonate with them. (Otherwise, you end up with angry readers like me hurling the book across the room. So not talking about you, Twilight.) In more recent years, different kinds of romance are also focused on, especially in YA (such as Simon vs. the Homo-Sapiens Agenda). I don't write much in this genre, so all I can say is to have a super-strong character your readers will cheer on throughout the book. I'm actually investigating the ships that sail and the ones that don't.
Subgenres: Contemporary, Supernatural (Paranormal), Historical, etc.
So there you have it. Knowing your genre means knowing your audience. And although you might only be writing for yourself at certain stages, learning to write for that one person really changes how you write. It's okay to experiment with this and that, but you might find one thing you like a lot and develop that genre, which is what I recommend greatly. You can check out additional resources:
Ultimate Guide: How To Navigate Genres and Subgenres Like A Pro
The Ultimate Guide to YA Fiction
144 Genres and Subgenres for Fiction Writing
What genre do you love reading/writing, dear comrades? I love all things sci-fi, fantasy, and everything in between! Let me know in the comments below.