To be honest, this week had been a really challenging hard time in my NaNoWriMo venture. Today, I struggled greatly with whether or not I should quit this venture all together. Before you start offering me handerchiefs of consolation, I should give you some good news.
I went to participate in Bibliobattle at my local library! Unfortunately, the weather was kind of bad and not many people showed up, but I still had lots of fun. (For those of you wondering, Bibliobattle is a book-presentation game developed in Japan. You present a book for 5 minutes, discuss it for 3 minutes, and try to decide which book you want to read the most, which becomes the champion book. )
The not-so-great thing about this week that had ultimately pushed me to the edge of a serious writer's crisis was…life. Well, to be more clear, life hoped for by my mother. Now, I greatly love and respect my mother, and we are usually as close as best friends, or sisters. But her concern for other aspects of my life can sometimes prove to be greatly depressing. And when it comes to writing, she just isn't sure it's the right thing for me now.
I already knew when I signed up for NaNoWriMo this year that it would be harder, since I was applying to colleges. Also, my insecurity had led me to a situation where I would be taking the ACT again. (Yes, the last SAT score was pretty good, but pretty good doesn't make the cut.) If I could have had faith (and prayed about it more), I probably would not have gotten myself into this mess. But now I am under an extreme pressure and time-constraint because of my ACT, my AP situation, general schoolwork, college application and financing this endeavour. How would I manage this and writing?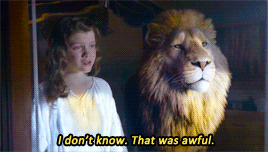 So now I am seriously reconsidering my decision to have started NaNo. Was I being naiive and possibly very foolish? Probably. Did I love and believe in writing wholeheartedly? Absolutely. Was this God's plan for me?
Okay, now I feel like I should go re-read my posts on Writing is Worth It. Of course it's worth it! I just recall that there are seasons for everything, and maybe I misjudged my season.
I still don't know what I'm doing, whether I'd retire halfway or continue on. You, dear comrades, would know by next week. In the mean time, I hope that none of you would have to go through extended periods of doubt but keep on writing. And even if I don't finish NaNo this year, I will keep writing, so that's that.
*Puts on a brave face* Until next time, comrades! Don't lose hope.